Need an engaging and informative speaker for your company event, intrapreneurship incubator, or startup accelerator?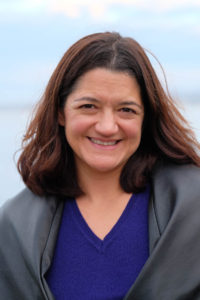 I give talks on a variety of subjects on user experience, product management, and leadership – and can work with you to tailor them to the message you're working to advance as well as audience size and technical level.  I've previously spoken at internal events for Citibank, Capital One, Target, American Family Insurance, and PayPal.
I also offer private workshops on customer development, user research, and applying Lean Startup tactics.  I can offer any of these as a half- or full-day workshop for anywhere from 6-40 people.
My Most Popular Workshops
Learning from Customers – What's your hypothesis? How should we interview customers effectively? How do we turn what we've learned into product recommendations and actions?
Introduction to Customer Development – What's your hypothesis?  How should we pick our initial target customer? How do we find people to talk to?  How can we tell if these prospective customers will actually pay for our solution?
The Customer Is Not Always Right – How can we effectively learn what our customers need (without promising we'll build everything they ask for)?  How can we respond to requests we know we'll never fulfill? How can we empower all of our customer-facing employees to listen, learn, and close the feedback loop to our product teams?
Of course, I'm also able to tailor a custom workshop to the specific needs and interests of your organization or audience.
Watch Online Classes on O'Reilly's Safari Learning Platform
You can watch my online classes on O'Reilly's Safari Learning platform (login required). There is a free trial available. Or if your company already has an enterprise O'Reilly Safari license, these videos are free to watch! Available classes include:
How To Do Great Customer Interviews
Understanding Cognitive Biases
Making Change Happen in the Enterprise
Inquire About Your Own Private Workshop
If you may be interested in having me host a workshop or speak at your company or organization, please complete the form below.