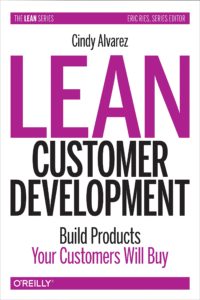 I'm Cindy Alvarez, Author of Lean Customer Development (published by O'Reilly) and Principal Group Product Manager at Microsoft in the Cloud & AI group. I'm a regular speaker at conferences & events and am available to give private workshops to select clients. I'm also passionate about diversity & inclusion: supporting women, Black and Latinx people, and girls in tech.
UP NEXT
Nov
14
Wed
Lean Startup Conference 2018
I'll be speaking at Lean Startup Conference 2018!
Stay tuned for details.
RECENT
Recently I was thrilled to present a keynote talk on Cognitive Biases in product management to a wonderful audience at the Mind the Product Conference #mtpcon 2018 in San Francisco. (Recap)
Popular