When:
February 27, 2018 @ 10:00 am – 1:00 pm
2018-02-27T10:00:00-08:00
2018-02-27T13:00:00-08:00
Where:
O'Reilly Safari Live Online Training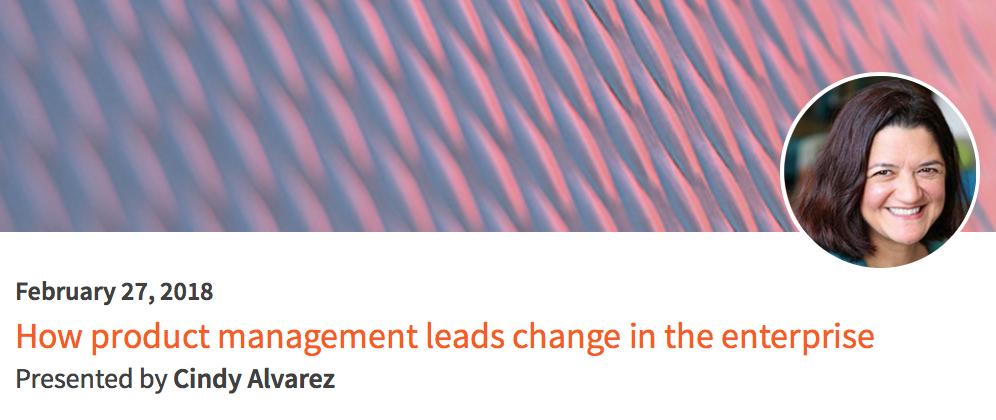 View Full Details on the O'Reilly Website
You've got a new idea or practice that you feel your company needs to adopt, but with a large number of stakeholders, a low tolerance for risk, and a long history of "but we've always done it that way," it's hard to get enterprise companies to try something new. Expert Cindy Alvarez will teach you a framework for getting buy-in, reducing risk, and creating small successes that you can build upon. Come with a specific problem or idea in mind that you need to push forward in your organization. By the end of this three-hour training course, you'll be able to create a compelling narrative of how and why that change will benefit the enterprise.