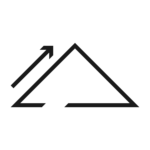 You might be…
A product manager aiming to build better products through deeper customer understanding
An engineering leader looking to grow and practice customer empathy within your team and development process
An innovation executive tasked with driving digital transformation and culture change in your organization
You're not alone.
I wrote Lean Customer Development: Build Products Your Customers Will Buy to help companies large and small better understand their customer needs. I've given keynote talks and workshops around the world. I've built products at small and large startups and now at Microsoft. I've seen plenty of people like you with similar challenges – and don't worry – I've seen a lot of what works and what doesn't.
The biggest challenge that professional and organizations face when it comes to product and enterprise innovation: a human one. People are capable of amazing insights, discovery, and achievements – if you understand them and meet them where they are today. If you can do that, the other hard problems – technical implementation, business model, distribution – fall into place a lot easier.

I started #CindyAlvarezFoundry to answer the questions I know professionals and organizations will have – in a manner that is more responsive, personalized, and on-demand than books or workshops can ever be.

Through curated toolboxes and personalized advice, my goal for #CindyAlvarezFoundry is to help you and your organization do your best work, achieve greater success with less stress, and make a positive impact.
When you become a member of #CindyAlvarezFoundry, you'll benefit immediately from:

1. The Toolboxes
In each Toolbox, I've organized and shared the most valuable "tools" – including best practices, checklists, smart tactics, and more – that I've synthesized across working with dozens of organizations. These tools are both practical and actionable, and you'll be able to use them every day.
Check out this preview video from the first Toolbox, Making Enterprise Change Work:
Members of #CindyAlvarezFoundry have full access to all of the toolboxes. I aim to publish a new one on a different topic each quarter, and I also keep them updated as I continue to learn and have more to share. Toolboxes are also available individually and include a complimentary 60-day basic membership.
2. Weekly Office Hours
I hold weekly online Office Hours, where you're invited to submit a burning question or challenge that you're currently facing. I select from the most interesting questions and record answers to share out to the members of #CindyAlvarezFoundry.
Here's an example Q&A from Office Hours:
3. The Archives
Rest assured that you're not the only one out there facing similar questions and challenges. Members of #CindyAlvarezFoundry also enjoy full access to the Archives, which includes dozens (soon to be hundreds) of invaluable questions & answers from past Office Hours.
Coming Soon!