Here's a complete rundown of all my upcoming public events and travels.
Mar
14
Wed
How To Do Great Customer Interviews
Mar 14 @ 9:00 am – 12:00 pm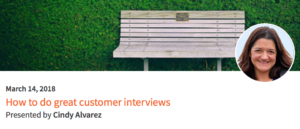 View Full Details on the O'Reilly Website
Customers often can't accurately tell us what they really want. But you can learn the tried-and-true interview tactics that reveal how prospective customers are behaving today and what drives them to choose – or not choose – your product.
Apr
5
Thu
Techblazers Meetup for #WoCinTech
Apr 5 @ 5:30 pm – 7:00 pm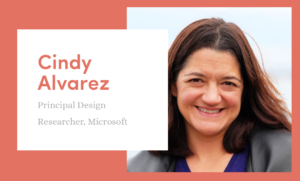 I'm very pleased to be giving a Lightning Talk at the Techblazers Meetup on April 5, 2018: 5 Things that no one will tell you (but I will) – when it comes to landing your next dream job.
These meetups provide leadership development and group learning opportunities for women (and non-binary) people of color.